A great reason to celebrate St. Patrick's Day!

The real story of St. Patrick is an amazing account of perseverance and of God's grace and love for people.
Living in fourth century Britain, Patrick had a somewhat unremarkable childhood—that is, until as a teenager, he was kidnapped and sold into slavery in Ireland. Until his capture, his faith had been, at best, lukewarm. But on the green hills of Ireland, tending his master's flocks, Patrick's desperately clung to the God he had ignored as a youth and he came to love Jesus devotedly. He soon even earned the nickname "Holy Boy" from fellow slaves for his devotion to a God that they did not understand.

Many years after his capture, Patrick dreamed of a ship that had come for him. So he set out on foot on an arduous 200-mile journey to the Irish Coast where he found that ship, talked his way into boarding it, and eventually returned home in Britain.

Many years later, through yet another dream, God impressed on him that he was to return to the very people who had enslaved him to bring them the good news of Jesus Christ. Though his family feared for his safety and for his very life, Patrick did return to Ireland to preach to the pagan people there. This "Holy Boy" faced many more hardships and truly his life was often at risk, but he saw the cause of Christ worth it all. And thankfully, he persevered and thus is credited with bringing Christianity to Ireland and helping to begin a work of God that changed the world.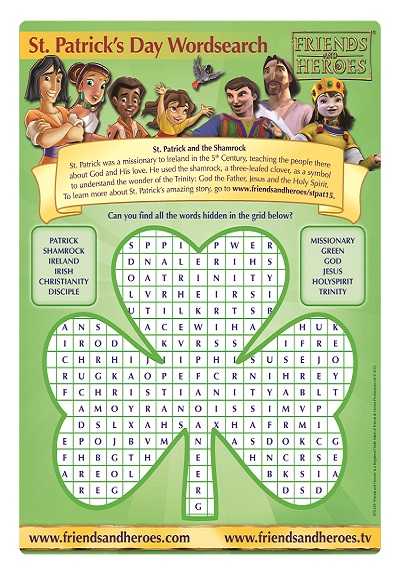 Download our FREE St. Patrick's Day activity sheet
Your children can have fun and dig further into the real story of St. Patrick with our St. Patrick's Wordsearch which centers on the real reason that shamrocks are such a big part of St. Patrick's Day.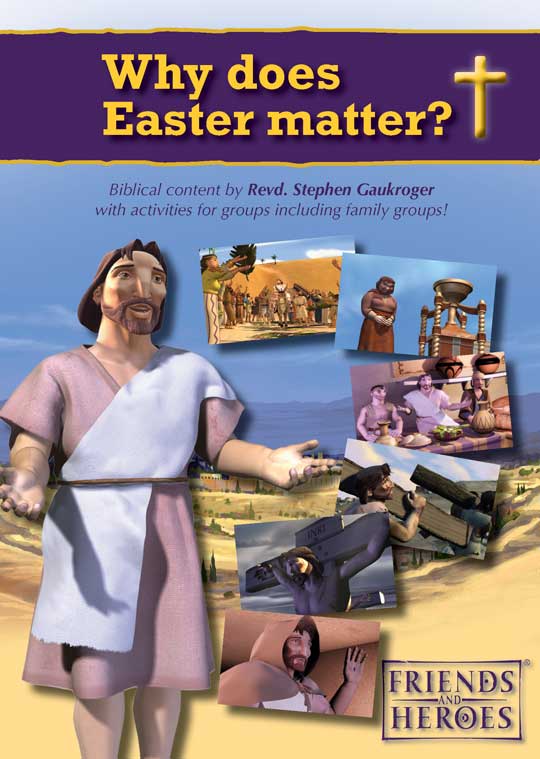 Prepare for Easter and SAVE 20% on Why does Easter matter?
An award-winning, DVD-based family and small group study resource for Easter.

Easter provides the answer to how we can be loved and so how we can love truly love others.

Why does Easter matter? provides an excellent resource for entire families including children or groups of families, through churches or small groups, to use together to dig deeper into the Easter story and learn more about this life-changing demonstration of how much God loves us and what he was willing to sacrifice so they we might come back to him.

Enter the coupon code ESTR-21-20A during checkout to save 20%!

Offer expires 3/21/2021.