Friends and Heroes Risk-free Trial for Churches and Schools
We are so confident that our Friends and Heroes lessons will prove to be a great teaching resource for your Church or School that we are delighted to offer you the chance to try them Risk-free for 60 days!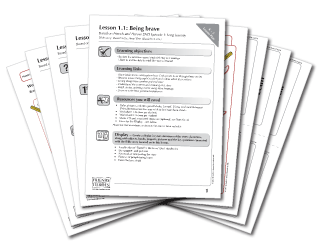 Here's how it works:
1. Purchase the trial package below (including DVD 1) and enter the requested information.

2. Your copy of DVD 1 containing Friends and Heroes Episodes 1 & 2 will be sent to you and you will receive an email containing instructions on how to download the first four lessons to use with the video material on DVD. The email will also include a 60 day public display licensing allowing you to use the lessons and DVD with your group during the trial period.

3. You then have 60 days to examine and use the video and lesson material.
At the end of your 60 day trial period, you can then...
...complete your Series 1 Church and School Pack with a special purchase which will include:
DVDs containing Friends and Heroes Episodes 3-13
A Friends and Heroes slipcase to hold all your Series 1 DVDs
Permanent access to all 26 lessons provided to purchasers of the Series 1 Church and School Pack
A lifetime public display license
...keep the DVD for your own personal use and cease using it and the lessons in public.
...return the DVD to us (in good condition) for a full refund of your purchase price, including shipping!
Want more details?
Visit our curriculum pages for more information on our Church Bible Lessons and our School Bible Curriculum.