Summer road trips can be fun with Friends and Heroes!
Summer means road trips and we want to help you make travel with your children FUN!
First, our music CD What about Love? is a great way to pass the miles in a meaningful way. Even better, mom and dad will like it too. Just take a look below. There you will even find details of how you can receive a FREE copy.
You can also download our FREE Summer Road Trip Fun Pack and learn all about our exciting VBS kit, RIght on!
Plus, you can enter our Bible Story Recording Contest. It's a great summer project.
Keep reading below to learn more.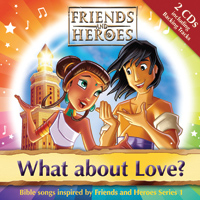 The miles go by...while having fun and learning about Bible stories!
Here's how one reviewer described What about Love?

"I was raised on corny Christian kids music, and this, I am happy to say, is NOT that kind of music...What we have here, fellow listeners-of-kids-stuff, is something that I enjoy. The other day, I caught myself listening to it when the kids weren't around. Yeah. It's that good."

You can learn more about What about Love? here or keep reading to learn how you can receive a FREE copy!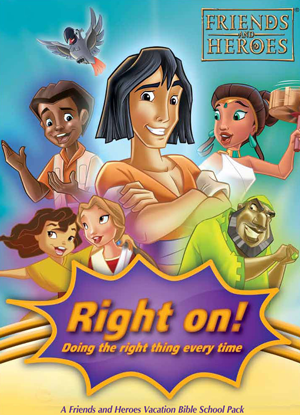 Looking for a great VBS or Backyard Bible Club?
Right on! is right for you.
Based on four of our fantastic Friends and Heroes adventures, Right on! provides you with plans and resources for the best VBS ever!
You can download a FREE sample and learn more here.

A FREE gift to start the summer for your family!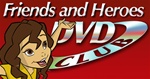 Want to help your children learn important Bible stories while enjoying exciting animated adventures now and throughout the year?

The Friends and Heroes DVD Club allows your family to receive a new Friends and Heroes DVD each month.

Your kids will love the award-winning animation and thrilling stories. You will love the lessons and stories that they are learning from the Bible.

Plus, you can receive a FREE copy of our music CD What about Love? as our gift to your family with any new DVD Club membership.

Just click the links below, place both items in your cart and use the coupon code Free CD at checkout.

DVD Club
What about Love? music CD


Don't delay, this offer expires June 15, 2014.
P.S. Don't miss these special DVD Club packages:
Gift memberships - DVDs are sent directly to the recipient
Presenter membership - includes Bible lessons and a Public Display License for churches

Download our FREE Summer Road Trip Fun Pack!
It's a great way for your children to pass the miles while having fun and digging deeper into the Bible stories.

Click here to download the pack.

And check out more FREE fun on our Children's Website!

Enter our Bible story recording contest!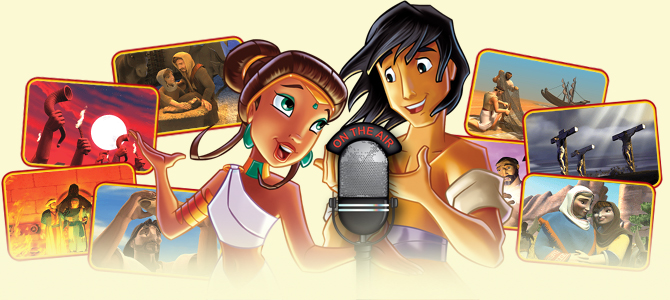 We're looking for readers, young or old, to present Bible Stories in an innovative way that will bring them to life for children…and you could win a special prize!

Visit our contest page to learn more!