The best Christmas gifts have always been free!
At Christmas, we remember that God gave us the free gift of His son. This year, Friends and Heroes is offering free gifts to help your children experience the real meaning of Christmas!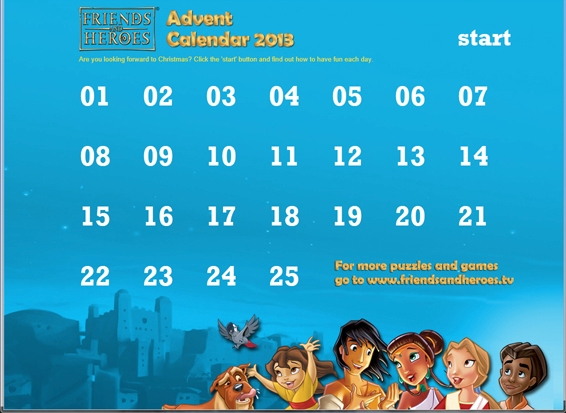 You and your family can enjoy the FREE online Friends and Heroes 2013 Advent calendar.
Each day includes a Bible reading plus a goodie like a puzzle, coloring sheet, music video or Bible story video. Each day is designed to be a fun way to turn the hearts of children and families to the deeper meaning of Christmas.
Click here to view and use the Advent calendar.


You can share the Christmas story in your church, school or home using our FREE Nativity music video.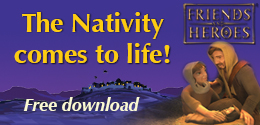 Based on the song He chose the Shepherds, from our music CD What about Love? this video will delight and entertain children and adults alike. Even better, it beautifully illustrates the real message of Christmas to your children!
We also offer a FREE high-resolution downloadable version of the video, suitable for use in large group gatherings. Plus, you can download FREE Song Time activity and lyric sheets!
Click here to view the video and learn more.